WORKFORCE: TEAM S.C. HOSTS VOLVO CARS EMPLOYMENT AND TRAINING INFORMATION SESSIONS
June 15, 2017 – In May 2015, Volvo Cars announced plans to establish its first American manufacturing operations in South Carolina. Just over two years later, the facility is coming out of the ground in the Lowcountry, and the company has begun to assemble a robust workforce. To date, the Swedish automaker has already hired nearly 200 associates for its new plant. In the months and years ahead, however, approximately 1,800 more advanced manufacturing positions will need to be added.
To assist Volvo Cars in its effort to recruit and train local workers, Team South Carolina is hosting employment and training information sessions in Berkeley County. Last week, 12 organizations and more than 75 volunteers collaborated to execute two such events. Drawing more than 550 attendees collectively, the sessions provided an opportunity for those interested in working at Volvo Cars' new facility to learn about the positions available and the pathways they should follow to qualify for them.
"We are going to put a lot of jobs in place here," said Katarina Fjording, Volvo Cars' vice president of purchasing and manufacturing, Americas. "These jobs are very clean, modern and safe."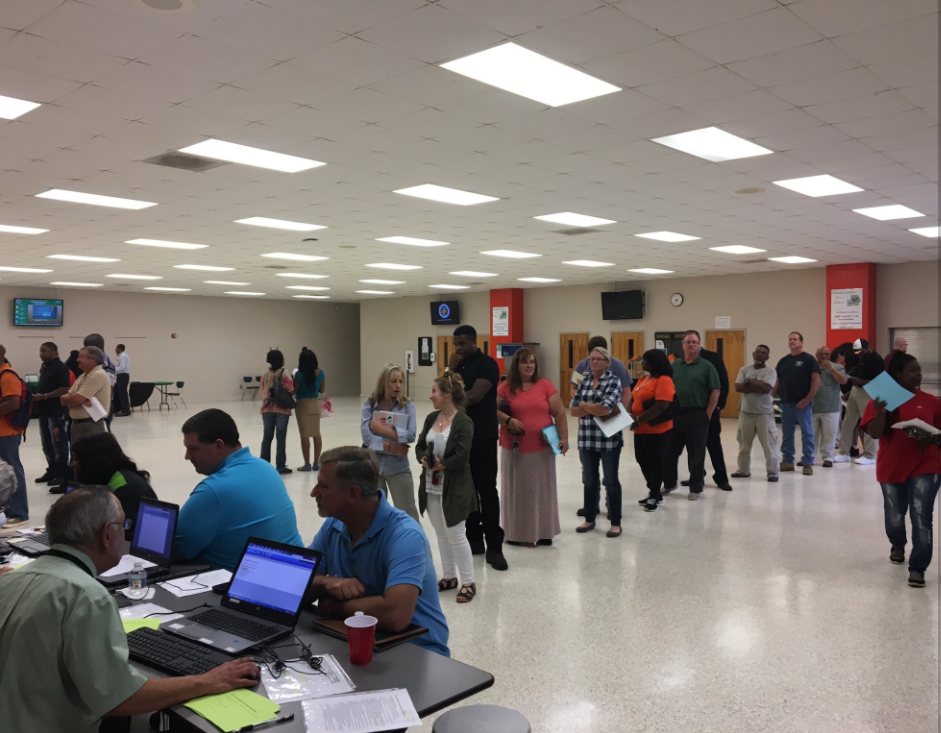 To qualify for available positions, individuals must have a high school diploma or equivalency, one year of manufacturing experience and a WorkKeys National Career Readiness Certificate. Those who do not meet any or all of the minimum requirements can get assistance based on their needs, which can be obtained through various partners across the region and state.
Thanks to the leadership of Berkeley County, county residents who do not have manufacturing experience can participate, free of charge, in a very streamlined, 62-hour manufacturing lean certificate course offered by Trident Technical College. Volvo Cars will accept this certificate in lieu of experience.
In the end, the goal is to ensure that local residents have the opportunity and time to adequately prepare themselves to fill these positions. After all, South Carolina's workforce has long been known as one that produces top-quality products. And, within the next year, as this new plant becomes operational, we'll be proud to add Volvo Cars to the growing list of premium products that are made within our borders.
Stay tuned for details on future information sessions and other opportunities.