SC Ports, Berkeley County, and Town of Summerville officials help celebrate CALI as they cut the ribbon on their first custom-built distribution center at 454 Tradeport Dr., Summerville, SC in the Berkeley Charleston Tradeport Industrial Center. CALI's $3M investment will create 50 new jobs in Berkeley County.
The new center will serve CALI customers along the eastern seaboard, enabling faster deliveries and more reliable service of high-quality flooring, composite decking, and other home design collections. The SC distribution center is the first of 4 new centers the company is planning across the nation.
"I am excited about what this DC will add to the customer experience," says CALI COO, Eugene Garcia. "The 250,000 square feet facility supports a multishift operation with product sampling, customer service, and a logistics team. Our goal is to provide a world-class service experience."
When fully staffed, the center will employ about 50 new CALI team members, primarily recruited from the local community. The company's acclaimed employee culture will be extended to the Summerville team, along with competitive salaries and benefits.
"We are thrilled to launch this distribution center along with a new relationship with the community of Summerville," says CALI president, Doug Jackson. "CALI has found success by prioritizing the well-being of not just our customers and partners, but our employees as well. We look forward to supporting our new South Carolina team so that we may all grow and accomplish great things together."

CALI is one of the fastest-growing flooring leaders with some of the best, most innovative, high-quality, and eco-conscious flooring and building products in the industry. They have been recognized on INC 5000 and San Diego Business Journals' fastest-growing companies and name a top place to work. CALI recently won the GreenStep Sustainability Award too – for their eco-conscious/friendly flooring options. https://www.calibamboo.com/blog/cali-wins-greenstep-sustainability-award/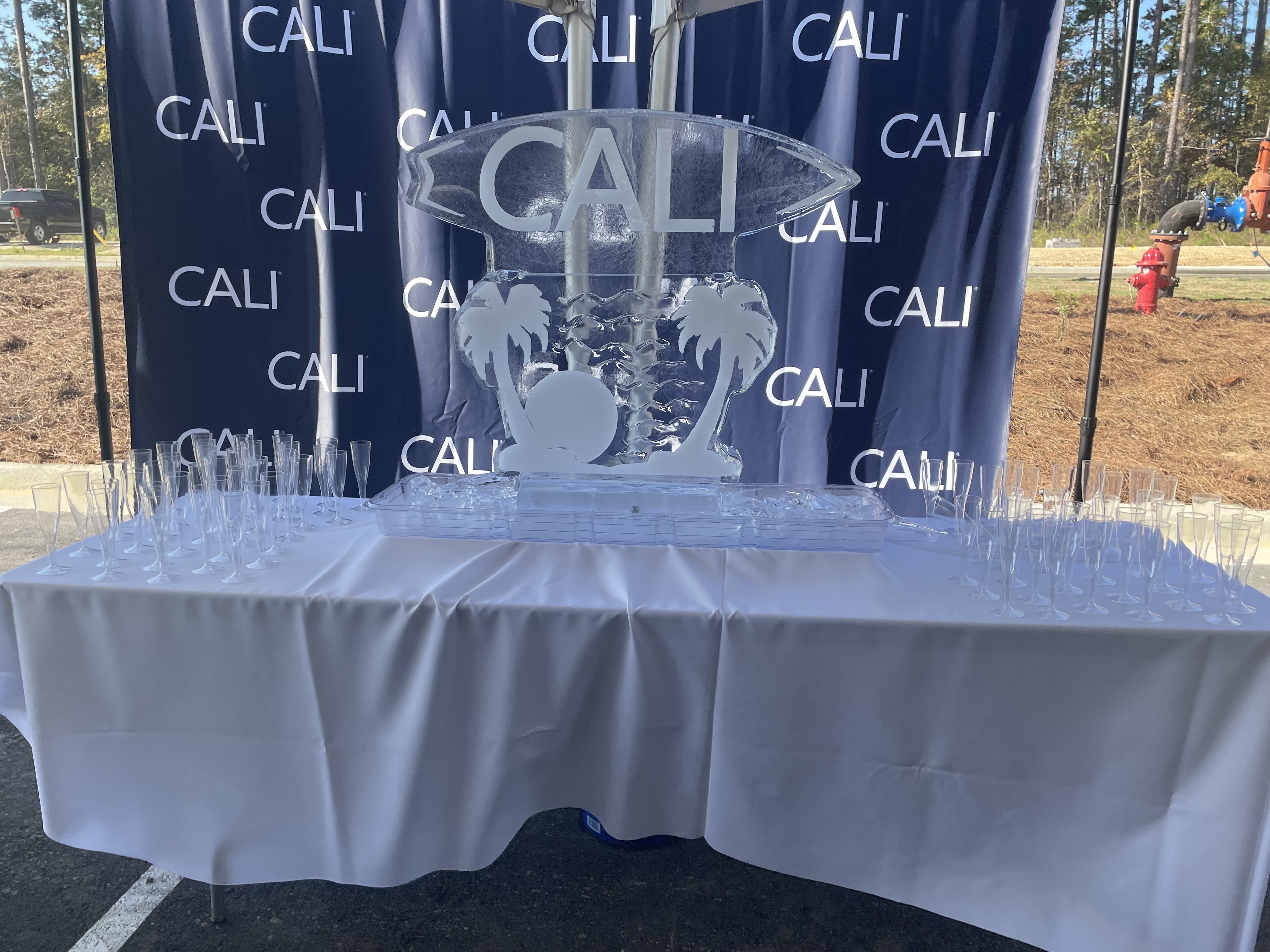 ABOUT CALI
CALI empowers stunning home transformations with durable, high-value products that are easy to buy, install, and maintain. Guided by a coastal aesthetic and attitude, the omni-channel home improvement platform enables customers to design responsibly with eco-minded options.
Based in San Diego, California, CALI's ever-expanding flooring collections include bamboo, European oak, eucalyptus, cork, luxury vinyl, and engineered planks, in addition to composite decking, rugs, fencing, and plywood — all while delivering the industry's best customer experience.
Founded in 2004 and recognized as an Inc. 5000 Fastest Growing Company for 13 consecutive years, CALI models how individuals, businesses, and communities can implement modern designs with structural strength and authentic coastal style. CaliFloors.com
On Wednesday, August 3, 2022, Berkeley County and State leaders gathered to celebrate a special groundbreaking ceremony for RL Cold, a company that will bring much-needed cold storage and warehousing to the region to address critical needs in the domestic food supply chain.
This $90-million capital investment for the County will create 100-plus jobs, help provide a good tax revenue for the County, and help us increase our services for our citizens.
Thank you to the State, South Carolina Ports Authority and Santee Cooper for supporting this project, located in Camp Hall – Campus 5 in Ridgeville. Camp Hall was designed for growth in mind, putting the infrastructure and entitlements in place to attract world class businesses.
Thank you to County Councilman Phillip Obie II for speaking on behalf of the County and County Council. Obie currently serves as Berkeley County's Ambassador to the Port.
We are grateful for your investment in Berkeley County, RL Cold & Maersk!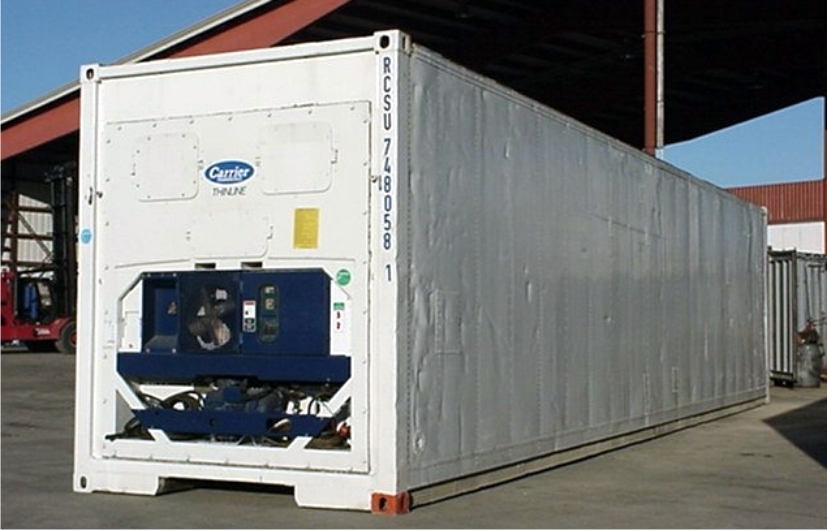 Berkeley County is proud to be home to seven businesses recently named the Best Places to Work for 2022. During a special ceremony in Columbia last week, SC Biz News and the Best Companies Group recognized the following businesses as Best Places to Work in South Carolina.
South Carolina Research Authority – SCRA
Mankiewicz Coatings
Advanced Technology International
Berkeley Electric Cooperative, Inc.
Henry Lee Distributors
The list is compiled through an employer questionnaire about policies and procedures, as well as an employee survey focused on work environment, pay and benefits, leadership and planning, and overall engagement.
Congratulations to these companies! Our Berkeley County Economic Development team is proud to celebrate your success and the success of so many other industries around our great County.
Strong industrial investment. Commitment to conservation. Perseverance through teamwork.
Those were the top themes voiced by DuPont officials, along with state and local leaders who gathered Thursday, July 28 to celebrate a ribbon-cutting ceremony for DuPont's newest investment in Berkeley County: the launch of its new Liveo™ healthcare product line, which began last year. This roughly $20 million investment resulted in 25 new employees and will create another 25 jobs in the near future.
DuPont began operating in Berkeley County more than 46 years ago, with operations first beginning in 1976. In 2017, the DuPont Cooper River site shuttered the Kelvar facility after just a few years of operations. The company decided to repurpose the facility by expanding the Hytrel™ operations and adding Molykote™ and Liveo™ production to the Cooper River site.
Life sciences and biotechnology innovation is a growing sector across the County and State, with an annual economic impact exceeding $11 billion and 40,000 jobs in South Carolina. Berkeley County alone has more than 25 life science industries—adding another one (DuPont's investment) to that list today.
"This plant, the DuPont name, is known all over the world. It's a great company that started long ago. …It's thriving and people are thriving with it. …This is a big moment; it's an important moment." -Governor Henry McMaster
The DuPont Cooper River site sits on a former rice plantation—Dean Hall—dating back to 1725. DuPont has been an integral community ally, helping the County relocate the historic Nesbit House from the company's property to where it now sits in Moncks Corner. More recently, DuPont donated land to the County to further expand the parking area at the Cypress Gardens Boat Landing site. DuPont also supported the County's reopening of its popular Cypress Gardens park after severe flood damage.
The Cooper River Site is a well-balanced industrial park with over 2,100 acres, only 200 of which are currently developed. Over 1,200 acres are set aside for conservation in a conservation easement with Lord Berkeley Land Trust, of which 800 acres are wetlands, and 925 acres are managed for wildlife.
"Forty-six years in Berkeley County is absolutely incredible; and DuPont's expansion and existence here means so much to us. As a County, we are growing at a tremendous rate, and we're both blessed and challenged by that growth; but at the same time, we want to protect what we hold dear so conservation and preservation efforts are at the forefront of our thoughts and actions. This campus is a shining example in that nearly 60-percent of the campus is protected under a conservation easement with Lord Berkeley Conservation Trust. Aside from this, Dupont has been a generous community partner and we appreciate their past and continued support for the Cypress Gardens Park and Landing. Their recent donation of over five acres of land allowed us to expand an overwhelmed boat landing from 35 total parking spaces to 145 spaces. Dupont is a shining example of Industry and Government working together for those we serve and represent." -Berkeley County Supervisor Johnny Cribb
"We had such great cooperation, first from our community, and really appreciate the strong support from the State, the County, the local government but also from our construction partners." -John Singer, VP, Integrated Operations – Electronics & Industrial, DuPont
"This is really a testament to the commitment that we have with Cooper River…and really this is just the first in a series of investments in Cooper River. This will make this a central part of our manufacturing network for high performance and high quality healthcare materials." -Sam Ponzo, VP / General Manager for Industrial Solutions for Electronics and Industrial Businesses, DuPont
"We are a global leader in healthcare solution products and now we're (working) to increase our capacity and find alternative locations. …This is a very special customer set of people that really need help to cure…from diseases" -Eugenio Taccalino, Global Business Director for Healthcare and Specialty Lubricants, DuPont
"Being selected as the second dedicated healthcare site is indeed an honor and a reflection of our team's track record of dedication, ownership, and commitment to our Core Values and excellence in meeting customers' needs. Thanks to collaboration between the DuPont team and our contractor partners, the Cooper River site was completed within 17 months – on time, on budget, and without a single recordable safety incident." -Bill Alexander, Cooper River Site Leader, DuPont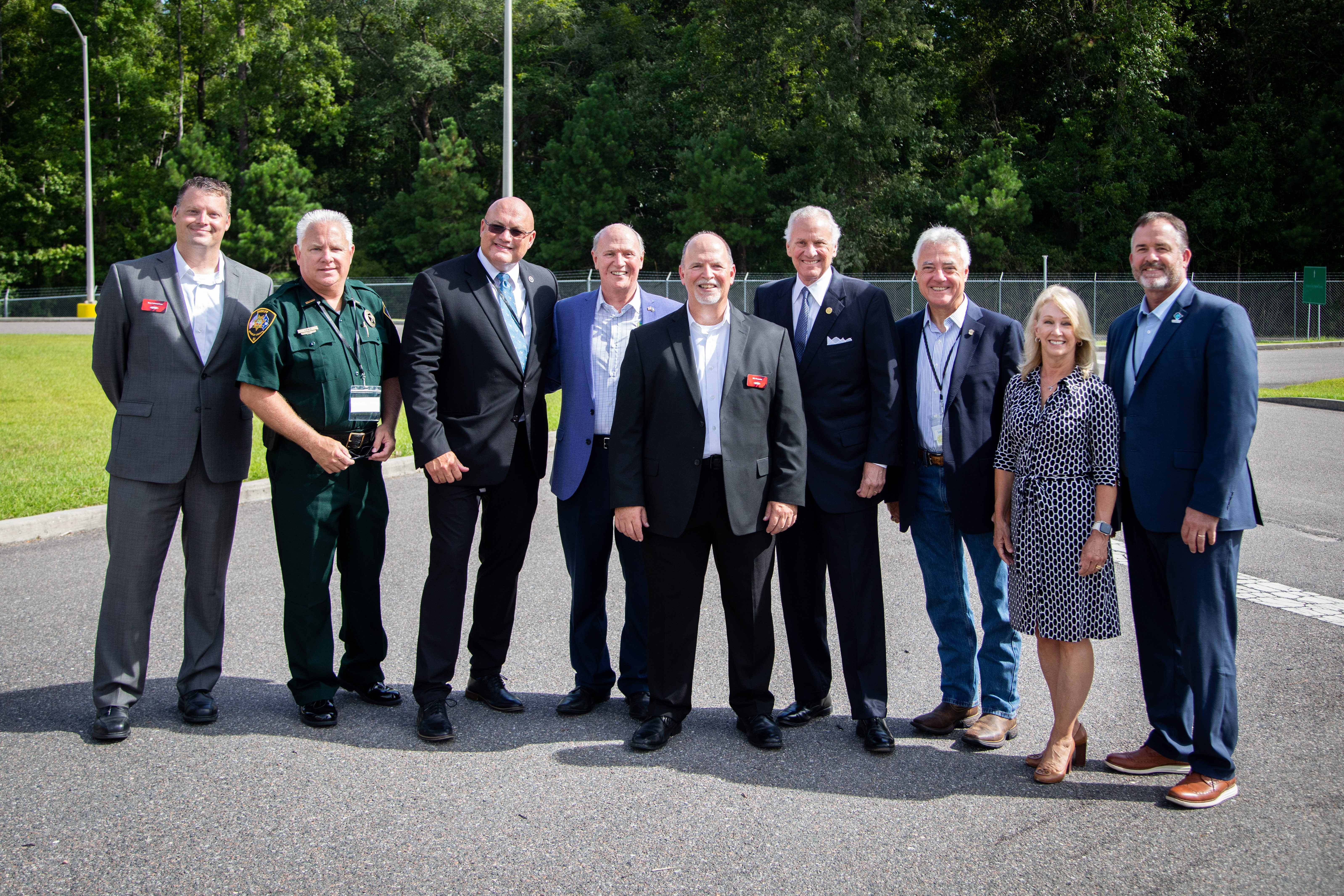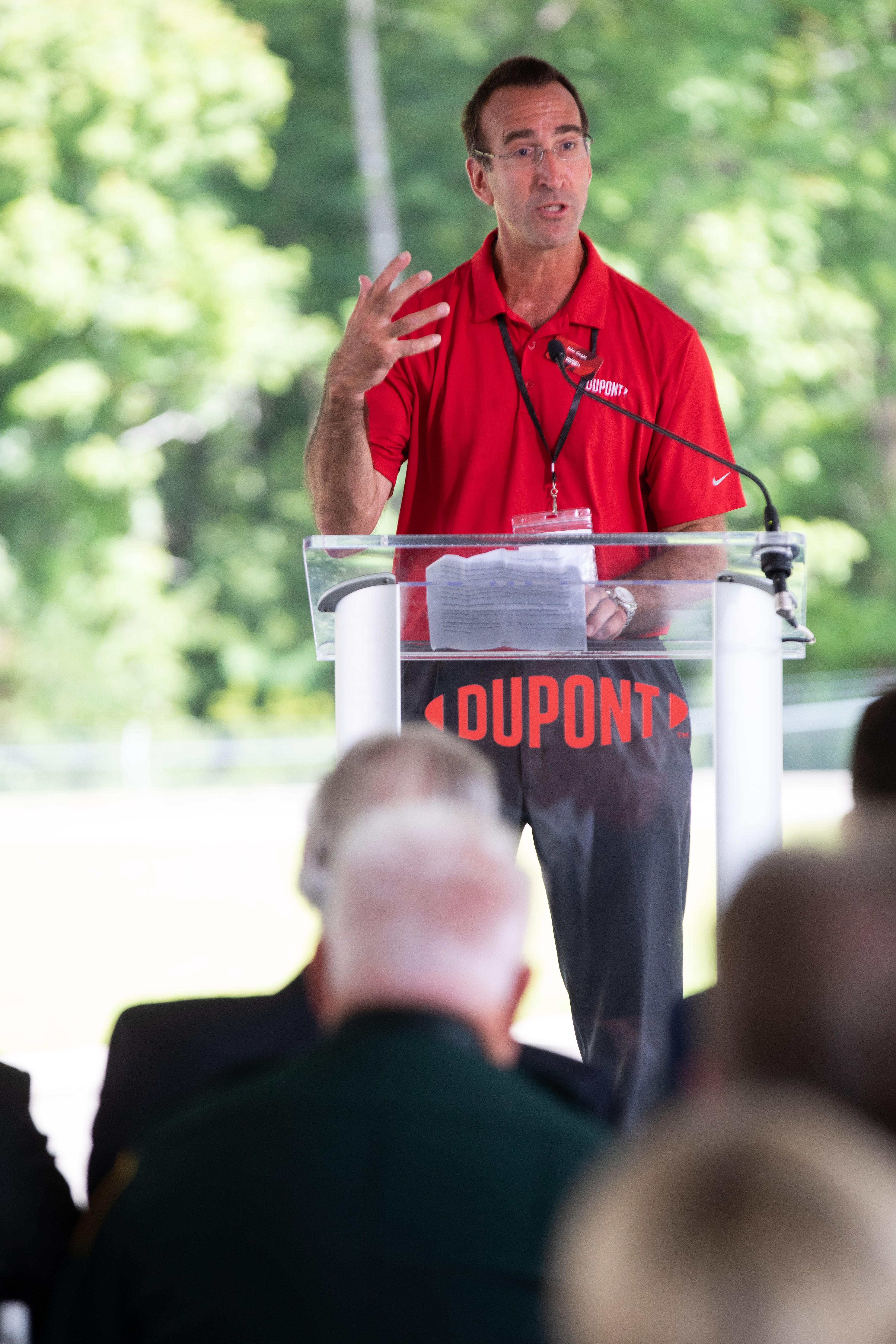 Expansion of biopharma processing tubing manufacturing capabilities with state-of-the-art infrastructure will support customer growth
WILMINGTON, Del., May 31, 2022 – DuPont (NYSE:DD) today announced the opening of its new DuPont™ Liveo™ Healthcare manufacturing site in Cooper River, South Carolina, to help better serve customers worldwide.
The site, located in Berkeley County, will be operated using the same quality standards as DuPont's Healthcare Industries Materials Site, the company's longstanding biopharmaceutical manufacturing site in Hemlock, Michigan. The Cooper River site will bring additional extrusion capacity online over the next two years to serve strategic customers in the short term and expand its Liveo™ Healthcare customer base with additional supply in the medium term.
"The biopharma processing manufacturing investment at Cooper River is a key milestone in our growth strategy; it supports our customers' expansion and contributes to business continuity," said DuPont Healthcare & Specialty Lubricants Global Business Director Eugenio Toccalino. "We're committed to investing in our healthcare business, and our recent expansions help us offer a highly reliable and sustainable product supply."
DuPont™ Liveo™ Healthcare is also expanding its manufacturing footprint regionally to support customers locally, which will help alleviate supply pressure and allow customers to grow in their respective markets. In the second half of 2022, the company expects to add biopharma silicone tubing capacity in China to serve the fast-growing customers in the region.
"Through a strong, close collaboration between our DuPont team and our contractor partners, construction of the new Cooper River site was completed in 18 months, without a single safety incident", said Bill Alexander, Cooper River site and unit leader for the DuPont™ Liveo™, and MOLYKOTE® plants. "The site has enabled the creation of 25 positions at start-up, with an additional 25 positions expected to be created as we ramp up operations over the next two years", added Alexander.
"For more than fourteen years, DuPont Cooper River has continued to diversify and reinvest in new products ensuring the viability of this Berkeley County facility. Life sciences and biotechnology innovation is a growing sector with an $11 billion annual economic impact and over 40,000 jobs in the State of South Carolina. We thank DuPont for their commitment to this community and for creating more high-paying jobs for the local workforce," said Kristen O. Lanier, Berkeley County Economic Development Director.
In 2021, the DuPont Cooper River site expanded to include manufacturing of DuPont™ MOLYKOTE® Specialty Lubricants.
As a trusted partner in the healthcare processing industry, DuPont has developed a leadership position within the industry by building upon more than seven decades of foundational capabilities that serve the highly regulated biopharmaceutical market. With these recent investments, DuPont is committed to serving the healthcare market and its customers more than ever, offering high-quality, high-performance solutions; application and material science expertise; and strong regulatory support to address healthcare customers' specific needs and challenges.
About DuPont™ Liveo™ Healthcare Solutions
DuPont™ Liveo™ is a globally recognized leader in technology for a broad range of innovations in medical devices, biopharmaceutical processing and pharmaceutical solutions. DuPont high-performance materials help create safer healthcare environments and protect the health of patients and healthcare providers worldwide. We help enable smarter healthcare and positive patient outcomes. More information can be found at liveo.dupont.com.
About DuPont Electronics & Industrial
DuPont Electronics & Industrial is a global supplier of new technologies and performance materials serving the semiconductor, circuit board, display, digital and flexographic printing, healthcare, aerospace, industrial, and transportation industries. From advanced technology centers worldwide, teams of talented research scientists and application experts work closely with customers, providing solutions, products and technical service to enable next-generation technologies.
About DuPont
DuPont (NYSE: DD) is a global innovation leader with technology-based materials and solutions that help transform industries and everyday life. Our employees apply diverse science and expertise to help customers advance their best ideas and deliver essential innovations in key markets including electronics, transportation, construction, water, healthcare and worker safety. More information about the company, its businesses and solutions can be found at www.dupont.com. Investors can access information included on the Investor Relations section of the website at investors.dupont.com
Do you own a business in Berkeley County or are interested in starting one? We want to hear from YOU! Our Berkeley County Economic Development teams wants to know what you like about living, working, and doing business in Berkeley County.
Please consider taking our survey so we can learn more about how your business is doing—and what WE can do—to help make EVERY business a success in our County.
On Thursday, April 21, Berkeley County Economic Development hosted its inaugural Industry Luncheon at the Lowcountry Conference Center in Nexton. Nearly two dozen industry partners gathered to learn more about what the County, and municipalities within the County, are doing to draw in new business and support existing ones.
"Industrial development in Berkeley County helps keep our taxes the lowest of any County government in the State. More than that, it has provided many job and career opportunities for our residents. The average hourly wage on new investment in 2021 was over $27 per hour, compared to the $21 (per hour) average County wage. Everyone focuses on 'unemployment,' but we realize many of our hard-working residents are 'underemployed' and these job opportunities are life-changing." -Berkeley County Supervisor Johnny Cribb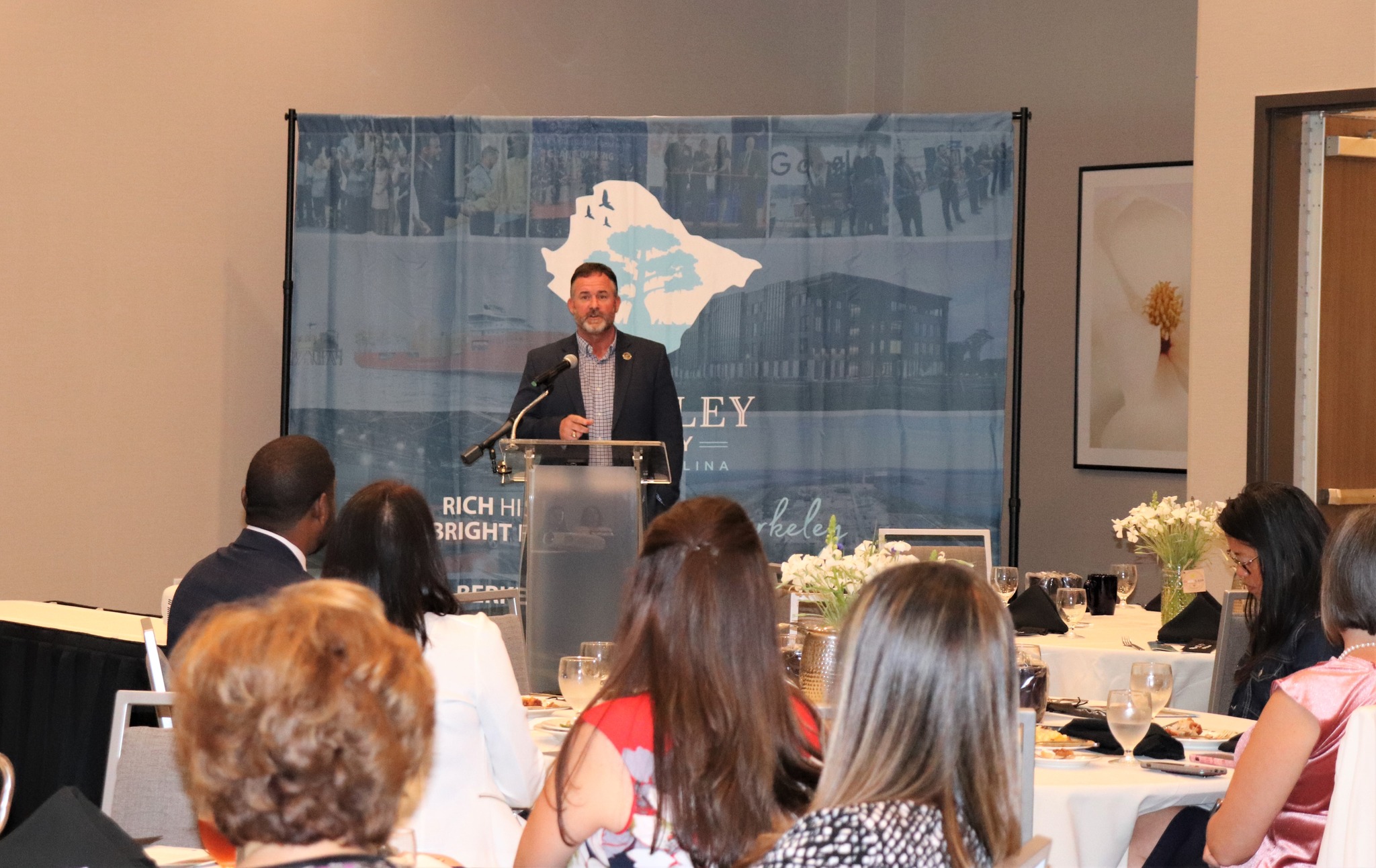 "I hope the word that you have heard over and over from every leader…is the word 'together.' We've heard 'One Berkeley'—that's the theme—and it's something that we truly do so well. …We need to become a team together. …Your (industry's) people are our residents; we care about our residents. They are your employees; they're the people shopping in the towns that we're…all trying so hard to make so amazing." –City of Hanahan Mayor Christie Rainwater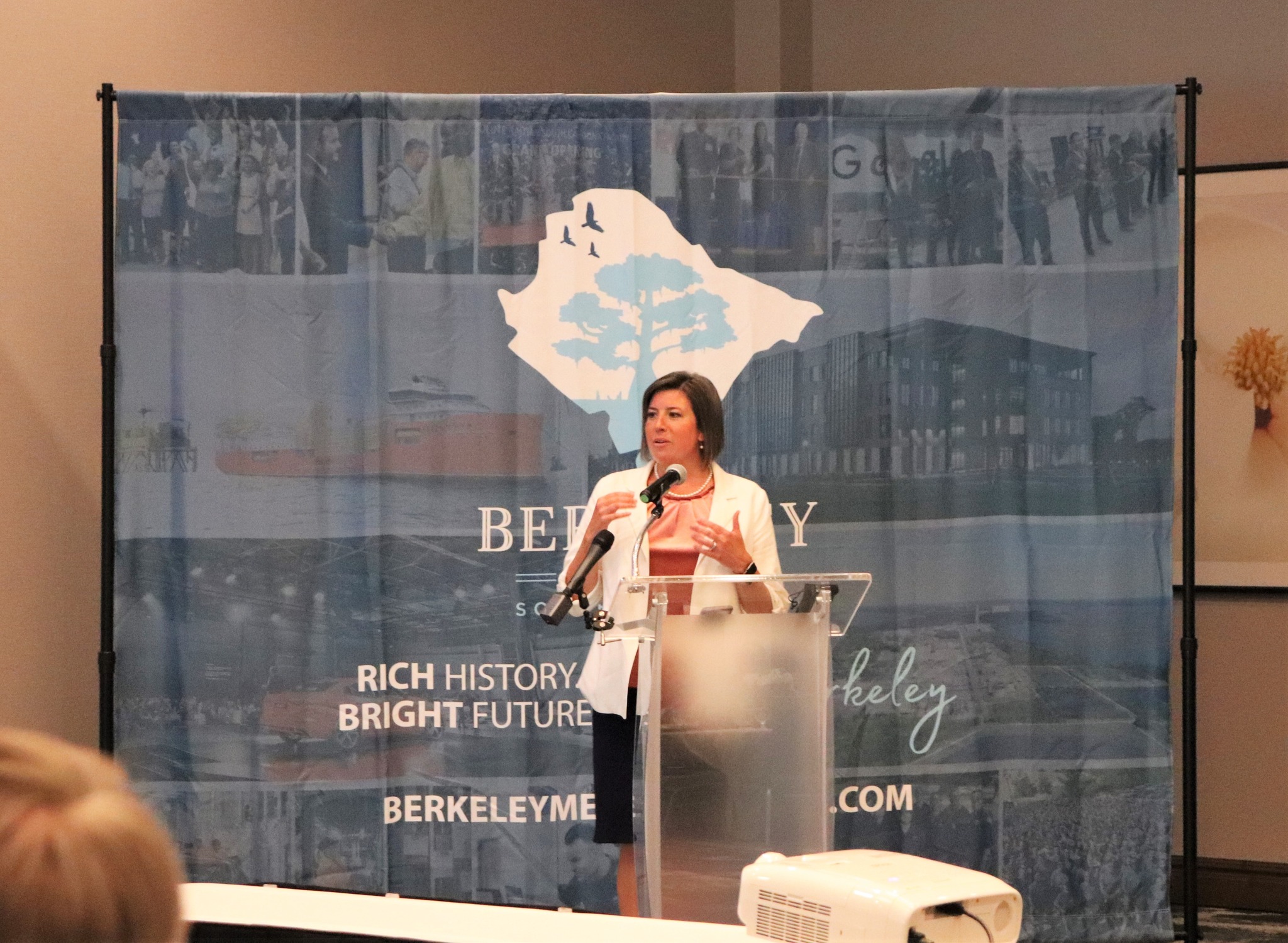 "If you're thinking about putting your business here (or) you're growing your business, you want to have a quality of life for the people who work for you; and that's what we work very hard at. …We want to create as many opportunities for people to come together as possible. …We put people and jobs and education and retail and recreation in the same place." –City of Goose Creek – Municipal Government Mayor Greg Habib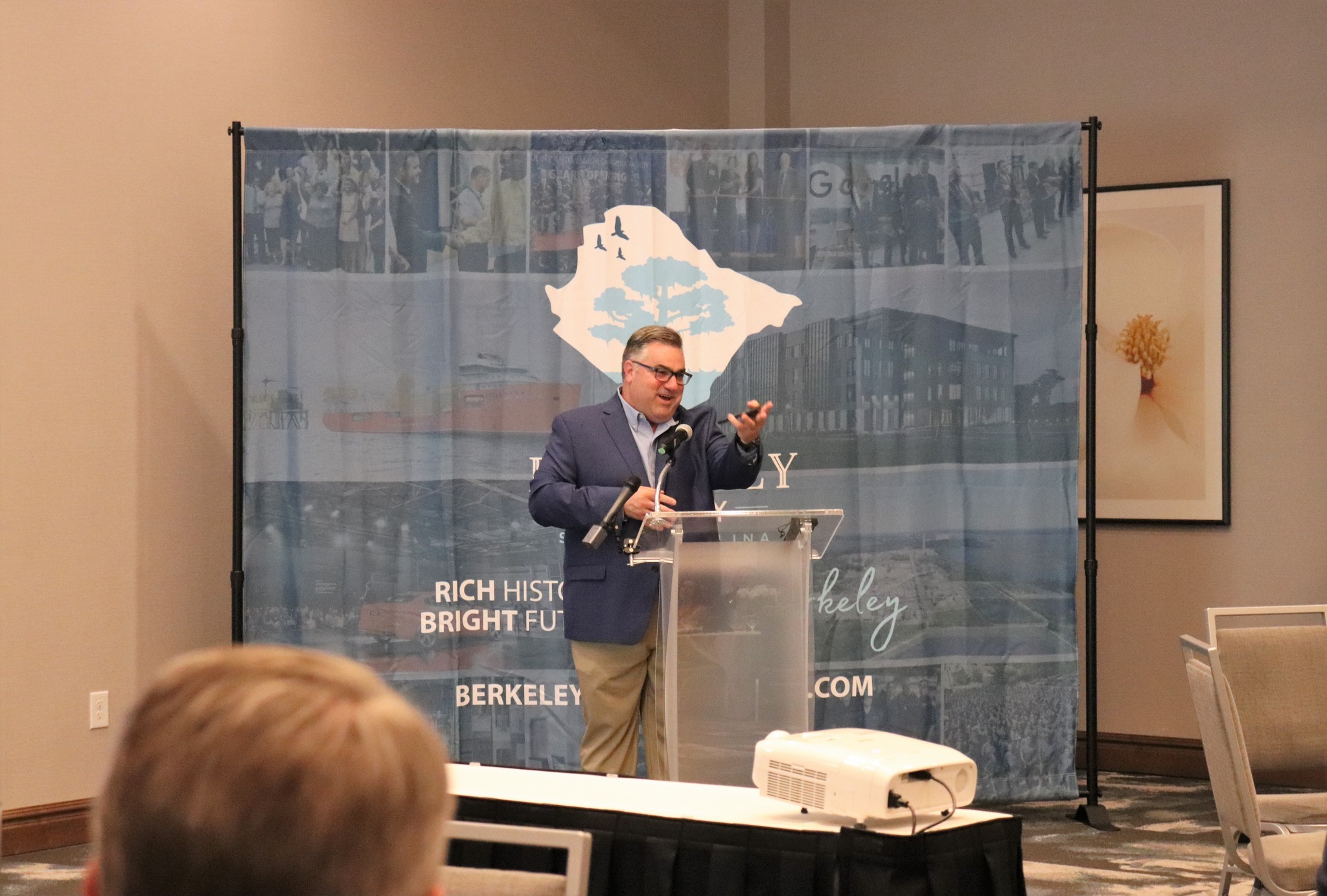 "We, Moncks Corner, are going to focus more on commercial and retail because we see development as a broadband approach; it is our responsibility to create the communities that those industries want to come into. …The things Moncks Corner is doing is a three-pronged approach: recruiting new businesses, providing infrastructure for significant development, and business assistance because we can't forget the businesses that we already have." –Town of Moncks Corner Administrator Jeff Lord.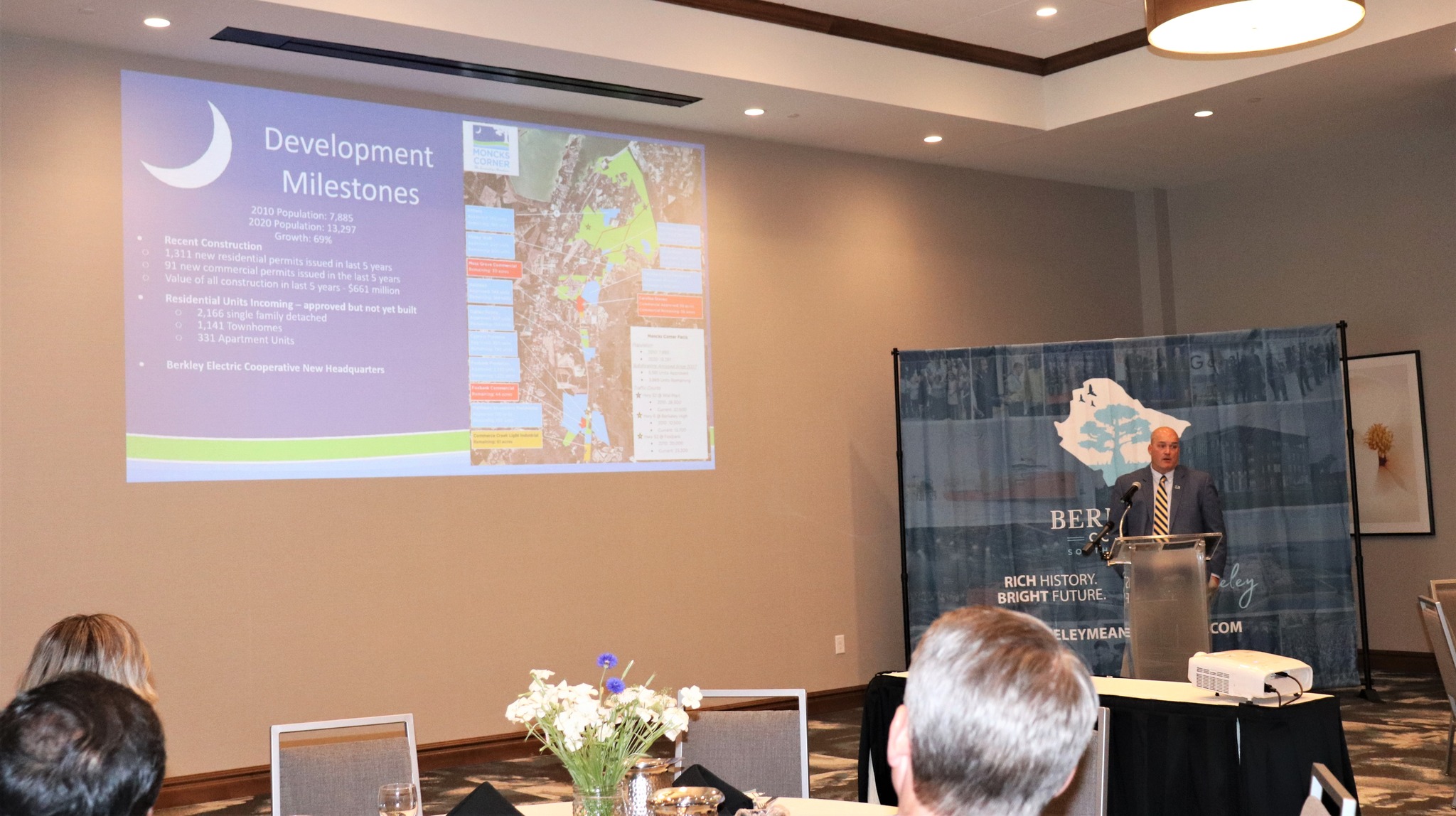 This event was a direct reflection of the #OneBerkeley mindset that helps create positive partnerships, fuel the County's ongoing economic success, and sustain our communities' exceptional quality of life.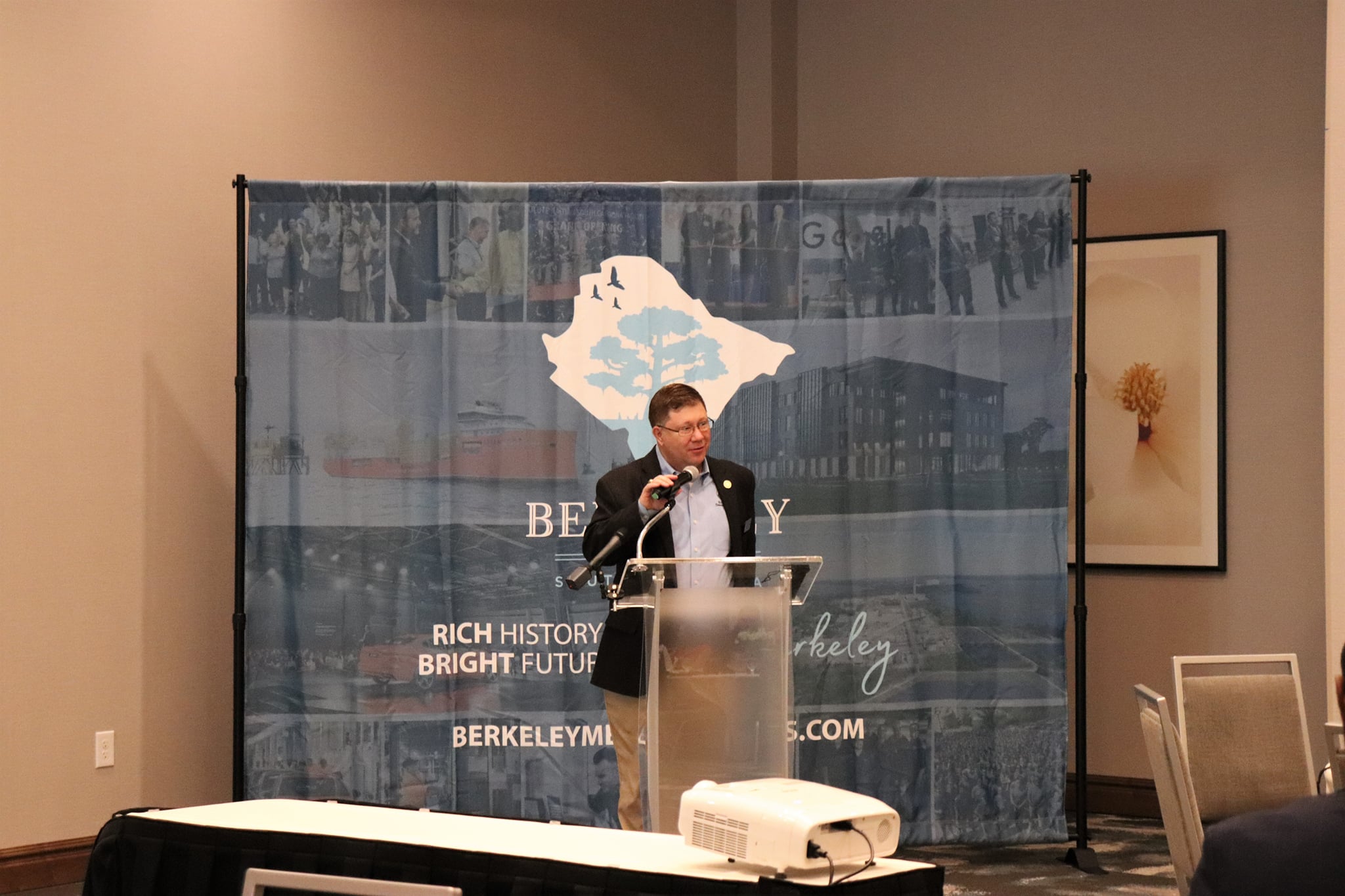 $80 million investment creating 117 new jobs
Sagebrook Home, a global home décor brand, today announced plans to establish operations in Berkeley County. The company's $80 million investment will create 117 new jobs.
Founded in 2015, Sagebrook Home's portfolio includes over 10,000 products including furniture, accessories, wall art, garden décor, lighting and more. The company is a leader in delivery, fulfillment and drop shipping to customers worldwide.
Located at 574 Trade Center Parkway in Summerville, Sagebrook Home's Berkeley County facility will serve as a 500,000-square-foot, state-of-the-art distribution center for the company's home décor and wholesale operations.
Operations are expected to be online in May 2022. Individuals interested in joining the Sagebrook Home team should visit the company's contact page.
The Coordinating Council for Economic Development has awarded a $100,000 Set-Aside grant to Berkeley County to assist with the costs of site preparation and building construction.
QUOTES
"As Sagebrook Home continues to grow, the decision to distribute from both the East and West Coasts seemed a natural evolution. With the rising cost of shipping, there was no better time to add bicoastal distribution. This new distribution center gives us the opportunity to implement the latest in technology and keep Sagebrook Home a force in the HOME category." -Sagebrook Home Co-CEO Justin Kachan
"With its proximity to Interstate 26, Interstate 95 and the Port of Charleston, Berkeley County is the ideal place for a business to get their product to marketplaces all over the world. Today's announcement by Sagebrook Home is a testament to our strong logistics network that helps make South Carolina the ideal destination for businesses." -Gov. Henry McMaster
"Sagebrook Home's decision to locate a new distribution facility in Berkeley County is reason to celebrate. This announcement speaks volumes to our state's logistics advantages, infrastructure and business-friendly environment." -Secretary of Commerce Harry M. Lightsey III
"SC Ports is thrilled to handle goods for Sagebrook's first East Coast distribution center. This impressive home décor company will benefit from SC Ports' creative supply chain solutions and expansive port infrastructure. Sagebrook's new furniture distribution center builds on Charleston's centrality to the furniture and home goods segment." -SC Ports CEO Jim Newsome
"Berkeley County is proud to welcome Sagebrook Home to our community. Sagebrook Home's $80 million investment will help provide more jobs and quality workforce opportunities for the hardworking people in our county. This industry commitment is proof that Berkeley County continues to shine as a bright beacon for industry growth." -Berkeley County Supervisor Johnny Cribb
FIVE FAST FACTS
· Sagebrook Home is establishing operations in Berkeley County.
· $80 million investment will create 117 new jobs.
· Sagebrook Home's portfolio includes over 10,000 products including furniture, accessories, wall art, garden décor, lighting and more.
· Located at 574 Trade Center Parkway in Summerville, S.C.
· Individuals interested in joining the Sagebrook Home team should visit the company's contact page.
(April 18, 2022 – via Post and Courier)
Adam Seger credits a family holiday visit during the COVID-19 lockdown with the idea to build one of the largest speculative warehouse projects in the Charleston region.
"My wife's mother lives in West Ashley and we were visiting around Christmas in 2020 and my mother-in-law could tell I was bored," Seger, an executive with Indianapolis-based Pure Development, said during a groundbreaking event April 13 at the construction site off Interstate 26 near Summerville.
"My mother-in-law was like, 'Get your butt out of the house,'" Seger said. "So, I went out and just got super enthused about everything that's going on at the port and the harbor deepening — it seemed like a macro wave that it would be smart to get in front of."

Seger reported his findings back to the home office in the Hoosier State and was told to start making offers on available land. Pure Development ultimately teamed up with Citimark Realty, paying $8.75 million a year ago for the 131-acre site at the Jedburg exit.
The 1.1 million-square-foot Coastal Crossroads project is expected to attract a retail distributor that will move cargo from the Port of Charleston to an inland network of stores.
It's one of just three speculative deals — meaning no tenants have been secured at the time construction starts — topping the 1 million-square-foot mark in the region. A surge in retail imports and the growing Southeast consumer market means there likely will be more in the near future.
"The interest of companies wanting to locate in Charleston and South Carolina is only expanding," said Micah Mallace, senior vice president of marketing and sales for the S.C. State Ports Authority. Mallace said the port operator is fielding inquiries from some of the nation's largest retailers looking for storage and distribution space.
"The pandemic really solidified the place of the giant retailers — the Walmarts, Targets and Amazons — it's really accelerated their pace of growth," he said. "It's a story of the 'bigs' getting bigger."
And the big retailers need big buildings.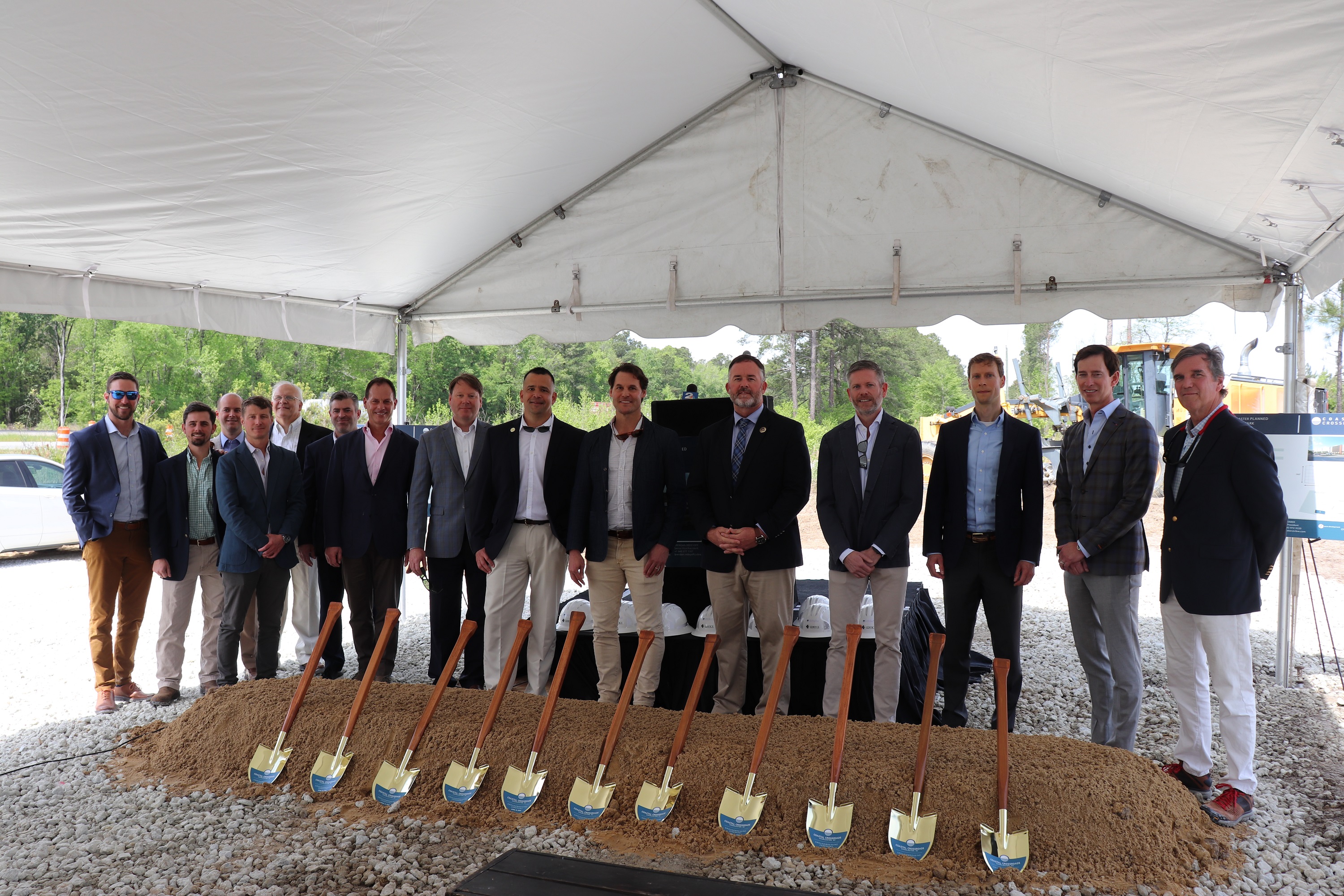 "The market is still vibrant — we're definitely seeing larger buildings than we've ever seen," said Bob Barrineau, senior vice president with the Charleston office of CBRE, the commercial real estate firm in charge of marketing the Coastal Crossroads property.
Barrineau said he's seeing a mix of retail and manufacturing customers looking for space in the region, with the Volvo Cars plant in Ridgeville attracting attention from electric-vehicle suppliers like battery manufacturers. And they are wanting space quickly, with lead times of typically months instead of a year or two.
"We're getting to the point where we can find out just how vibrant our market is with the big-box buildings," Barrineau said, adding he expects a 1.5 million-square-foot warehouse eventually will test the local market's strength.
A report by Daniel Island-based Charleston Industrial shows that 5.1 million square feet of speculative warehouse construction is in the pipeline for 2022, and 85 percent of that space is expected to find a tenant before work wraps up.
The report predates the start of construction of Coastal Crossroads and the announcement by Dallas-based Dalfen Industrial of a 1.3 million-square-foot warehouse — the area's biggest to date — planned for Palmetto Commerce Park in North Charleston.
Interest in the Dalfen project "has been a lot more than we were hoping for and expecting, which is great," said Kevin Caille, the Texas developer's Southeast market manager. A single e-commerce retailer is expected to fill that space, he said. 
All of that new construction is in addition to 1.9 million square feet of space that was leased during the first quarter of this year.
"Shockingly, there is no existing 'Class A' space over 40,000 square feet available to be leased and occupied today anywhere in Charleston," said Mike White, broker in charge for Charleston Industrial. "Warehouse users will have to commit now but wait until (at least) the third quarter of 2022 to occupy their new warehouse space."
Imported consumer goods continue to break records at the port, which moved 263,344 20-foot-long containers through its terminals in March — the most in a single month and topping the previous high hit in November. Mallace, the maritime agency's marketing chief, said the flood of imports means more warehouse space is needed.
"We have to be able to continue to develop more," he said. "If we don't want to run out of toilet paper and we want to continue buying gym equipment for the home — which we've learned we're not going to use — we have to have available buildings to do so."
Berkeley County is proud to announce Nucor Steel has been named the "Coolest Thing Made in SC." The inaugural competition was put on by the South Carolina Manufacturers Alliance to highlight the state's manufacturing industry.
In all, 175 products were nominated. After two months and more than 100,000 votes, Governor Henry Mcmaster announced Nucor Steel as the winner on March 30.
Other Berkeley County industries that took part: Horizon Scientific, IFA, Thorne HealthTech, W International, Freeman Boatworks, Curtiss-Wright Steam & Air Solutions, Volvo Cars USA, and Nexans High Voltage USA Inc.
Nucor Steel has been making steel—one of the world's most important engineering and construction materials—in the Palmetto State since 1969. Nucor opened its local plant in 1996.
Berkeley County is honored to have world-class companies like Nucor as part of our business community. We look forward to future opportunities to attract more business investments and continue to grow our local economy.
For more about Nucor Steel, visit https://www.nucor.com/.
Read More