SC Ports, Berkeley County, and Town of Summerville officials help celebrate CALI as they cut the ribbon on their first custom-built distribution center at 454 Tradeport Dr., Summerville, SC in the Berkeley Charleston Tradeport Industrial Center. CALI's $3M investment will create 50 new jobs in Berkeley County.
The new center will serve CALI customers along the eastern seaboard, enabling faster deliveries and more reliable service of high-quality flooring, composite decking, and other home design collections. The SC distribution center is the first of 4 new centers the company is planning across the nation.
"I am excited about what this DC will add to the customer experience," says CALI COO, Eugene Garcia. "The 250,000 square feet facility supports a multishift operation with product sampling, customer service, and a logistics team. Our goal is to provide a world-class service experience."
When fully staffed, the center will employ about 50 new CALI team members, primarily recruited from the local community. The company's acclaimed employee culture will be extended to the Summerville team, along with competitive salaries and benefits.
"We are thrilled to launch this distribution center along with a new relationship with the community of Summerville," says CALI president, Doug Jackson. "CALI has found success by prioritizing the well-being of not just our customers and partners, but our employees as well. We look forward to supporting our new South Carolina team so that we may all grow and accomplish great things together."

CALI is one of the fastest-growing flooring leaders with some of the best, most innovative, high-quality, and eco-conscious flooring and building products in the industry. They have been recognized on INC 5000 and San Diego Business Journals' fastest-growing companies and name a top place to work. CALI recently won the GreenStep Sustainability Award too – for their eco-conscious/friendly flooring options. https://www.calibamboo.com/blog/cali-wins-greenstep-sustainability-award/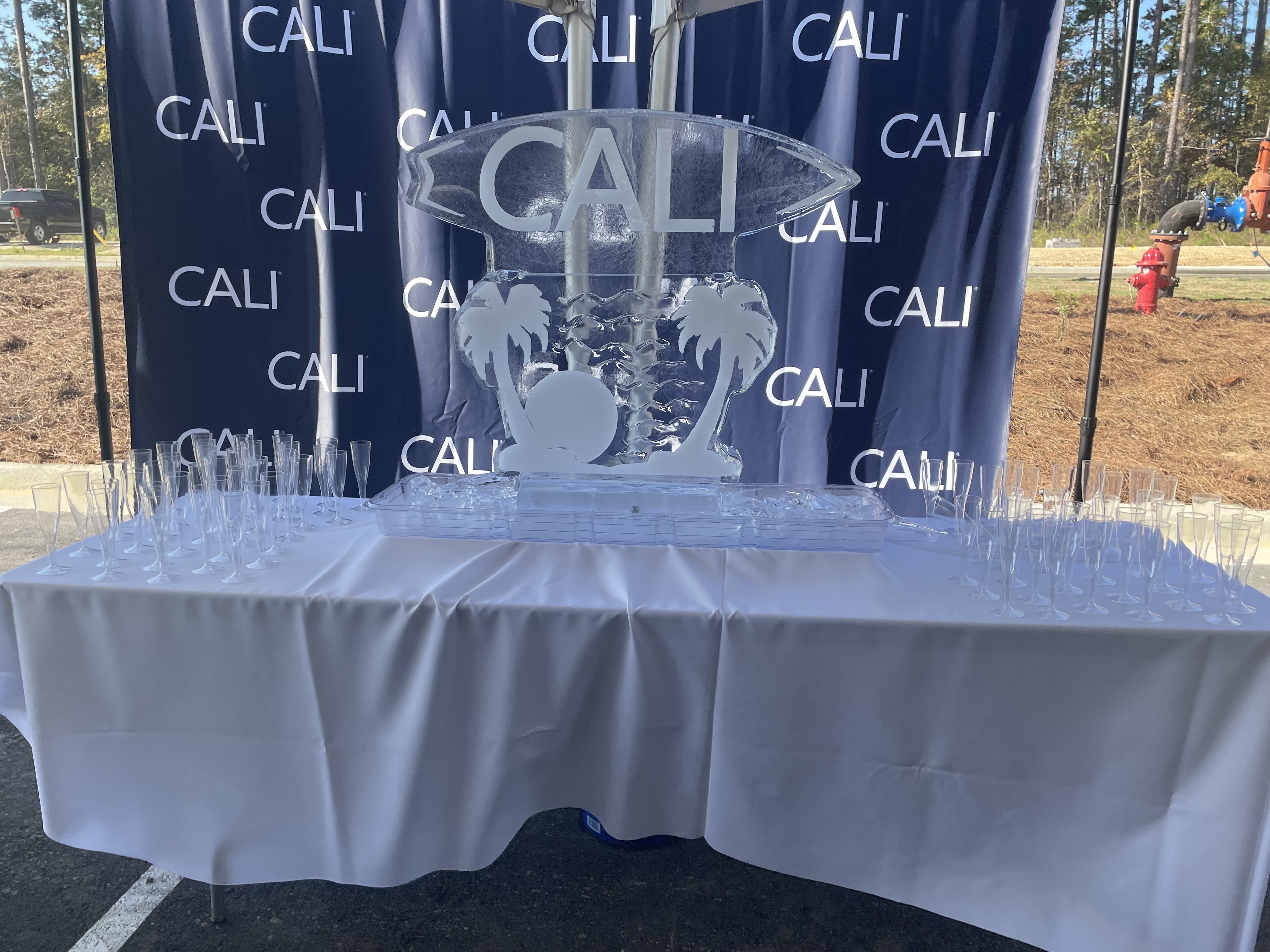 ABOUT CALI
CALI empowers stunning home transformations with durable, high-value products that are easy to buy, install, and maintain. Guided by a coastal aesthetic and attitude, the omni-channel home improvement platform enables customers to design responsibly with eco-minded options.
Based in San Diego, California, CALI's ever-expanding flooring collections include bamboo, European oak, eucalyptus, cork, luxury vinyl, and engineered planks, in addition to composite decking, rugs, fencing, and plywood — all while delivering the industry's best customer experience.
Founded in 2004 and recognized as an Inc. 5000 Fastest Growing Company for 13 consecutive years, CALI models how individuals, businesses, and communities can implement modern designs with structural strength and authentic coastal style. CaliFloors.com
Nexans High Voltage USA, Inc. and Berkeley County Government recently celebrated the long-awaited unveiling of Nexans' new, state-of-the-art offshore wind power vessel, the CLV Nexans Aurora. This milestone moment took place at a special event March 26 at Nexans, located on Bushy Park Road in the County's unincorporated part of Goose Creek.
The event served as a priceless part of history for Nexans, the County, and the global offshore wind power market. In addition to a number of guest speakers—who were local-elected leaders and Nexans' officials—the event offered site tours, kids' activities, an informational tent featuring various community partners, and much more.
It was a celebratory day that served as a prominent example of the ongoing success of economic development across Berkeley County and the Palmetto State, as well as a positive outlook for the future of the nation's rapidly expanding offshore wind market.
Nexans officially opened its transformed high voltage subsea cable plant in Berkeley County in November. It is the only facility in North America with such capability. Nexans is planning to transport the first subsea high voltage export cable, via the CLV Nexans Aurora, to an offshore windfarm in the UK later this month.
"Nexans' state-of-the-art operation in Berkeley County shows the world that South Carolina is on the cutting edge of industries of all types. We congratulate Nexans on today's milestone and look forward to the exciting work they're doing to connect infrastructure in South Carolina and around the world." – Secretary of Commerce Harry M. Lightsey III
"We are excited to welcome this next step for the future of Nexans and the global offshore wind power market. The arrival of the CLV Nexans Aurora is an unprecedented milestone for Nexans and the County's industrial sector. Nexans is one of a number of incredibly valuable industries to call Berkeley County home; and we are proud to say that we're continuing to attract similarly successful, quality industries to our area." – Berkeley County Supervisor Johnny Cribb
For more information on Nexans, visit www.nexans.com.
GET INVOLVED
June 20 – 30, 2022
Tricounty STEMersion 2022 is a two-week, unique hands-on institute for middle and high school instructors in Berkeley, Charleston and Dorchester Counties in South Carolina. During the institute, educators visit one or two sites per day and will be introduced to local companies' work environments including the practical use of formulas, theories and/or concepts necessary for a successful work process. Educators will also participate in real-world workplace (hands-on) learning opportunities and lesson writing activities that reinforce why math, science and soft skills are so important for the region's workforce and economic growth.
FOR BUSINESSES
BECOME AN INDUSTRY PARTNER
Industry partnerships are the driving force behind Tri-County STEMersion. Local companies looking to make a direct investment in our region's talent pipeline can support STEMersion in the following ways:
Host a site visit for educators and counselors
Become a STEMersion corporate sponsor
Provide a lunch for educators and counselors
STEMersion Celebrates 5 Years
Tri-County STEMersion 2022 will celebrate five years of empowering educators to prepare our region's future workforce during this summer's professional development institute, to be held June 20-30.
STEMersion gives middle and high school instructors and counselors a firsthand look at emerging industry technology. Through hands-on activities and panel discussions with industry leaders, educators form connections between STEM education concepts and workforce preparation. Local STEM-focused companies including Bosch, Boeing and NIWC Atlantic shared insights and trends in workforce development with the 2021 cohort. Participants then applied these insights to develop industry-inspired lessons for use in the classroom. "STEMersion put the 'why' in what we teach students. We want our students to be great producers, and with this gained knowledge we can put ideas in our students' minds," said 2021 participant Angela LeVan-Woosley, a business education and computer science teacher at Westview Middle School.
Quotes
"An eye-opening experience, Tri-County STEMersion connects the classroom to key competencies and technologies required in today's work world. The institute builds career awareness, allows local educators to 'touch' their curriculum at a local industry site and catapults them to create standards-based, industry-inspired projects for their students to 'solve by design!'" – S.C. Department of Commerce Regional Workforce Advisor Dr. Patricia Ferguson
In addition to STEM-related topics, STEMersion sessions highlight writing and soft skills as a means of strengthening the region's talent pipeline. Numerous presenters expressed the importance of investing in human capital to drive innovation and problem-solving capacity within the workforce. Using feedback from these industry leaders, participants explored ways to cultivate students' ability to communicate, and to think innovatively, to ensure workforce readiness.
Applications for the 2022 cohort are now available at tricountystemersion.com. Twenty-two educators and counselors from Berkeley, Charleston and Dorchester Counties took part in the fourth annual session, which concluded June 30, 2021. The experience culminated in a capstone project competition, in which participants were divided into groups to apply STEM concepts such as proof of concept, prototypes, and design review into their final product. The winning project, created by four Berkeley County educators, applied the design and manufacturing processes to address the issue of bullying in schools. The project was then featured as a Day of Caring STEM design challenge in local schools in the region in November 2021.
Despite shifting to a virtual platform, STEMersion's planning committee piloted several additions in 2021. School counselors joined this year's cohort for the first time in the program's history. The newly-launched STEMersion app served as a complement to the virtual sessions. Also, previous STEMersion participants were invited back to the institute as ambassadors. "I was so excited to serve as an Ambassador for STEMersion this year and look forward to being able to be back on-site next year. STEMersion helps teachers make connections between curriculum and careers. This helps teachers truly help students connect skills learned in the classrooms to skills used in the workforce and potential careers," said Deborah (D.D.) Otap, a makerspace teacher and facilitator at the West Ashley Center for Advanced Studies.
STEMersion is hosted by the S.C. Department of Commerce and Berkeley, Charleston and Dorchester County's economic development offices. For more information, or to apply, visit tricountystemersion.com.
Berkeley County Economic Development Team welcomes its newest team member, Corey D. McClary. McClary will serve as the Workforce Development Manager.
McClary is married to his best friend, his bride, Kimberly McClary. Goose Creek has been home to the McClarys since 2003.
Raised by two professional educators, McClary has a passion for helping others and education. His mother, Eartha McClary, was a teacher at Howe Hall Elementary and Goose Creek Primary for many years and has since retired. She still continues to serve as a mentor and long -term substitute for Berkeley County School District. His dad, John McClary, was a high school teacher, coach, and Athletic Director in Charleston County School District. He has since retired as well. They both serve as leaders in several local civic organizations and in their local church. Together they raised four sons.
McClary was raised that God and family were the backbone to what shaped one's character. He was also taught and trained that true leadership was developed with respect, integrity and discipline. These characteristics helped McClary develop a passion early on in life to become a "servant leader", or one that leads by serving others.
As such, McClary has had the privilege of serving in the United States Army, also serving as a full time Youth Pastor here in Goose Creek, serving as a Citizen Advisor for the City of Goose Creek, serving as a Berkeley Electric COOP Community Outreach Board Member, serving as a Community Arbitrator for Ninth Judicial Circuit Court, being the founder of the Berkeley County Teen After School Center with the SC Dept. of Juvenile Justice, and serving as a mentor to dozens of students. McClary also serves in his local church as a teacher for Children's Church, a media team member, and Pastor's Aid.
McClary is a graduate of The Citadel, loves sports, and has five children, Destiny, Danielle, Kaitlyn, Cayden and Cameron.
Kristen Lanier, the former Workforce Development Manager, has now transitioned to serve as Project Manager.
[Monday, May 11, 2020] Today, the One Region initiative released the re|IGNITE plan to guide a safe return to business in our community. Included with the plan are industry-specific guidelines for Food and Beverage and Small Business organizations to safely reopen to employees, customers, vendors and others. More industry-specific guidelines will release in the coming weeks.
The plan and guidelines leverage expertise from business, healthcare, nonprofit and government sectors to create a coordinated, science-based plan to restore Charleston's regional economy.
You can download the phase one plan and guidelines at OneRegionREIGNITE.org. The website also contains information about the One Region stakeholders, the re|IGNITE strategy and stakeholders, and will be updated with content throughout the duration of the pandemic.
PLANS & GUIDELINES
RE|IGNITE PHASE 1 PLAN 5-11-20
re|IGNITE Plans and Guidelines
COVID-19 information from the CDC:
The latest employer guidance from the CDC includes:
Actively encourage sick employees to stay home
Establish policies that increases the physical distance between employees such as flexible worksites and work hours
Cross-train employees on essential functions in case of employee absences
Assess your essential functions and reliance on others – be prepared to change your business practices if needed to maintain critical operations
Encourage your employees to implement best health practices, including:
Good handwashing (soap and water for at least 20 seconds)
Covering your cough and avoiding touching your eyes, nose and mouth
Regular use of tissues and hand sanitizer
Stay home if you or a family member is sick
Sanitize commonly touched surfaces and objects regularly
Berkeley County Economic Development (BCED) is actively engaged in supporting the Berkeley County Industry Community for impacts of the coronavirus (COVID-19).
BCED, in coordination with SC Department of Commerce, Berkeley County Government, and other local and state agencies, is committed to closely monitoring developments and is available via email at webecd@berkeleycountysc.gov to answer non-medical questions related to business and industry support.
Berkeley County Economic Development offices might be physically closed, but we are still doing business and ready to serve you. Please feel free to reach out to a staff member directly, via phone or email. We are here to help and support our Berkeley County Industry Family.
Get Connected with Other Berkeley County Industries
Information you can trust is essential during an emergency, natural disaster, or public health crisis. Berkeley County Economic Development would like to ensure our industries are getting the most accurate information. To do this we have put together a new program (Berkeley Industry Interconnect or BI2) that will allow all of our companies and our supportive government offices to communicate directly on a real time, digital platform. This is similar to a "blog page" allowing for our industries to ask questions and converse at large with the whole group or allow for direct messaging between members. This private platform is by invitation only and is limited to the number of representatives per industry. Please contact kristen.lanier@berkeleycountysc.gov to see if your organization qualifies to participate in BI2.
---
COVID-19 Updates from Berkeley County Government
All Berkeley County updates will be posted on the Berkeley County website under Coronavirus COVID-19 latest. Related updates are also available on the County's Facebook and Twitter. Berkeley County Government has also launched a new email service for users to subscribe to automated email updates. Visit https://berkeleycountysc.gov/ to sign up via the pop-up notice.
---
COVID-19 Business Resource Center from S.C. Commerce
While the full impact of COVID-19 is still unknown, S.C. Commerce wants to assure the business community that Team South Carolina is here to assist throughout this unprecedented event. In an effort to provide guidance and much-needed tools for our industry, S.C. Commerce has launched the online COVID-19 Business Resource Center.
SC Commerce, through Emergency Support Function (ESF) 24, is closely monitoring developments and is available via email at ESF24@emd.sc.gov to answer non-medical questions related to business and industry support.
---
Charleston Metro Chamber Resource Guide
Our friends at the Charleston Metro Chamber have composed a Business Resource Guide with updates and best practices shared by their member companies, a series of webinars, and tips for your business to prepare for short term and long term recovery.
SCMEP Resource Center
The team at SCMEP and the MEP National Network have compiled a list of valuable resources in helping your company navigate these challenging times. As they receive new information, they will update this resource page. SCMEP is committed to doing whatever it takes to help the manufacturing community stay strong.
Financial Resources
BCDCOG Revolving Loan Fund (RFL)
The primary purpose of the RLF is to aid in the creation and retention of jobs in the Berkeley Charleston Dorchester region. Read more the program and email BCDCOG Finance Manager Katie Paschall before submitting an application.
Small Business Administration
The U.S. Small Business Administration (SBA) approved Governor Henry McMaster's request for the agency to offer South Carolina's small businesses with disaster assistance. The disaster declaration means that small businesses in South Carolina that have suffered substantial economic injury as a result of the COVID-19 virus may qualify for low-interest federal disaster loans. Apply online.
Additional Resources
The Post & Courier COVID-19 Coverage
FEMA Coronavirus Rumor Control
The following are credible sources to stay up to date on COVID-19:
(Thursday, January 16, 2020) Berkeley County will host an information meeting to provide training for manufacturing positions on Thursday, January 30, 2020. The meeting will be held at Cainhoy Elementary School. It is open to Berkeley County residents looking for manufacturing jobs.
When: Thursday, January 30, 6 p.m.
Where: Cainhoy Elementary School, 2434 Cainhoy Rd. Huger, SC 29450
Why: Help connect Berkeley County residents with the necessary training for manufacturing positions
Attendees will have the opportunity to sign-up for the upcoming ManuFirstSCTM, formerly known as Lean Manufacturing, course that will begin on Saturday, March 14, on the Cainhoy Elementary School Campus. This 3-week course, concluding on April 2, will provide the necessary training to qualify candidates for positions at industries around Berkeley County and throughout the state of South Carolina. Graduates of the program will have an opportunity to connect with local employers and community partners.
The course is free for candidates who are Berkeley County residents who meet the following requirements:
be at least 18 years old
be able to legally work in the United States
provide documentation of Berkeley County residency
have a high school diploma or GED
provide proof of a Bronze WIN/WorkKeys score
pass a SC SLED background check (paid for by the scholarship)
pass a basic panel drug screen (paid for by the scholarship)
All applications must be submitted to Berkeley County Economic Development, via email to kristen.lanier@berkeleycountysc.gov or turned into the Supervisor's office at 1003 Highway 52, Moncks Corner, on or before 5 pm on Feb. 21, 2020.
---
About ManuFirstSCTM – Berkeley County worked in partnership with Trident Technical College, South Carolina Department of Commerce, Volvo Cars, and Ready SC to pilot the program in June of 2017. More than 150 people graduated from the Lean Manufacturing course, which put them on the path to employment opportunities at Volvo Cars in Ridgeville. Since then, neighboring counties have emulated the training program to provide opportunities for residents around the state with more than 900 graduates in the Tri-County area, including 350 Berkeley County residents. SC Department of Commerce has re-branded the program to ManuFirstSCTM and has begun to roll it out across the state's technical college system by industry demand.
---
In the News! Check out a recent article in the Post and Courier about ManuFirst: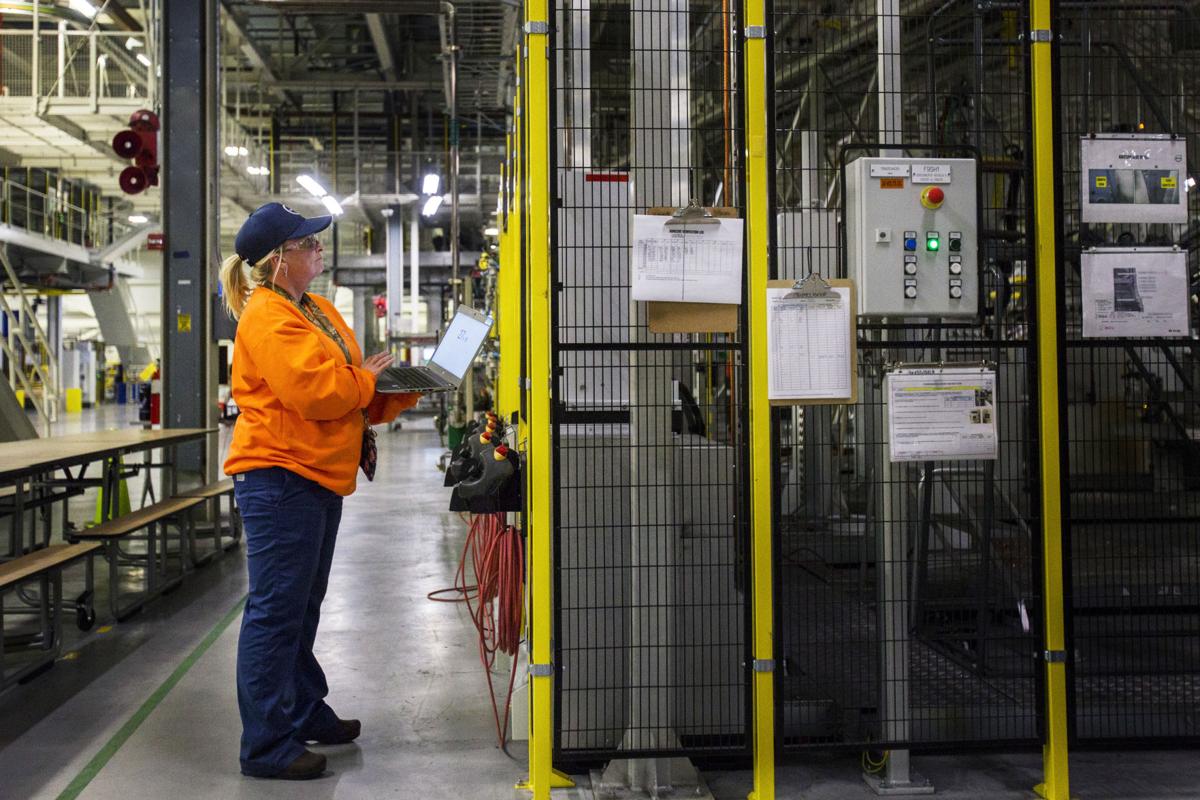 [Oct 30, 2019] "Communicate. Collaborate. Cooperate."
That's what Governor Henry McMaster said at the Salute to Manufacturing Awards Luncheon today to honor industries around South Carolina.
Two industries in Berkeley County were among the 20 statewide that were celebrated at the luncheon. Both JW Aluminum and W International received awards. JW Aluminum received The Carlisle Associates Smart Move SC Award for its expansion. W International received The Carlisle Associates Smart Move SC Award for its new plant.
JW Aluminum is located in Goose Creek and manufactures flat-rolled aluminum. They announced a $255 million expansion investment in 2018. This landed them in the state's top economic investment announcements for the year.
W International moved into its new facility in Bushy Park earlier this year. The industry is a full-service manufacturer of metal fabrications for the aerospace, specialty commercial, defense sector, energy, and marine industries. They announced 600 new jobs and a $32.5 million investment in the County.
Berkeley County leadership was thrilled to honor and recognize these remarkable industries.