On Thursday, April 21, Berkeley County Economic Development hosted its inaugural Industry Luncheon at the Lowcountry Conference Center in Nexton. Nearly two dozen industry partners gathered to learn more about what the County, and municipalities within the County, are doing to draw in new business and support existing ones.
"Industrial development in Berkeley County helps keep our taxes the lowest of any County government in the State. More than that, it has provided many job and career opportunities for our residents. The average hourly wage on new investment in 2021 was over $27 per hour, compared to the $21 (per hour) average County wage. Everyone focuses on 'unemployment,' but we realize many of our hard-working residents are 'underemployed' and these job opportunities are life-changing." -Berkeley County Supervisor Johnny Cribb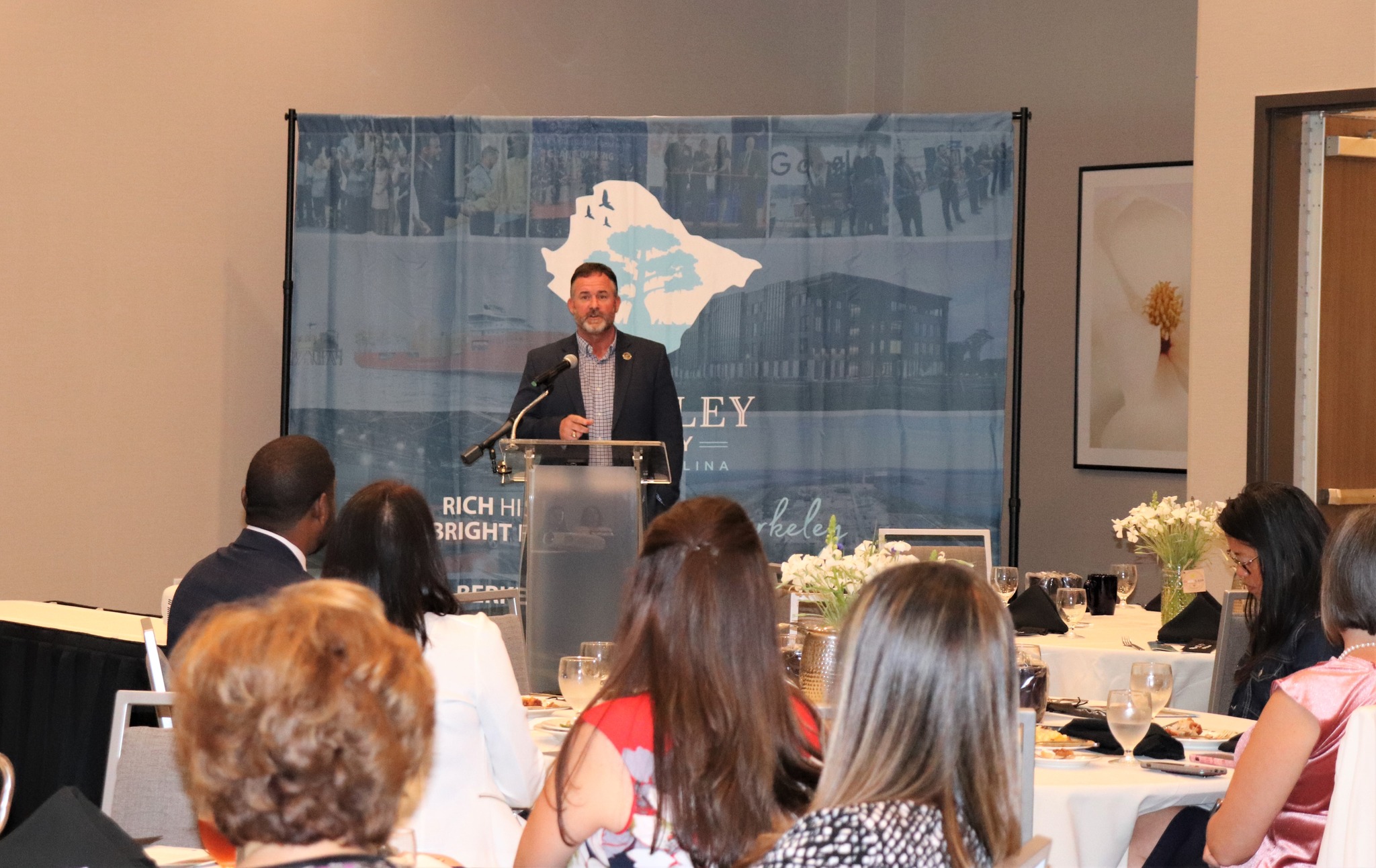 "I hope the word that you have heard over and over from every leader…is the word 'together.' We've heard 'One Berkeley'—that's the theme—and it's something that we truly do so well. …We need to become a team together. …Your (industry's) people are our residents; we care about our residents. They are your employees; they're the people shopping in the towns that we're…all trying so hard to make so amazing." –City of Hanahan Mayor Christie Rainwater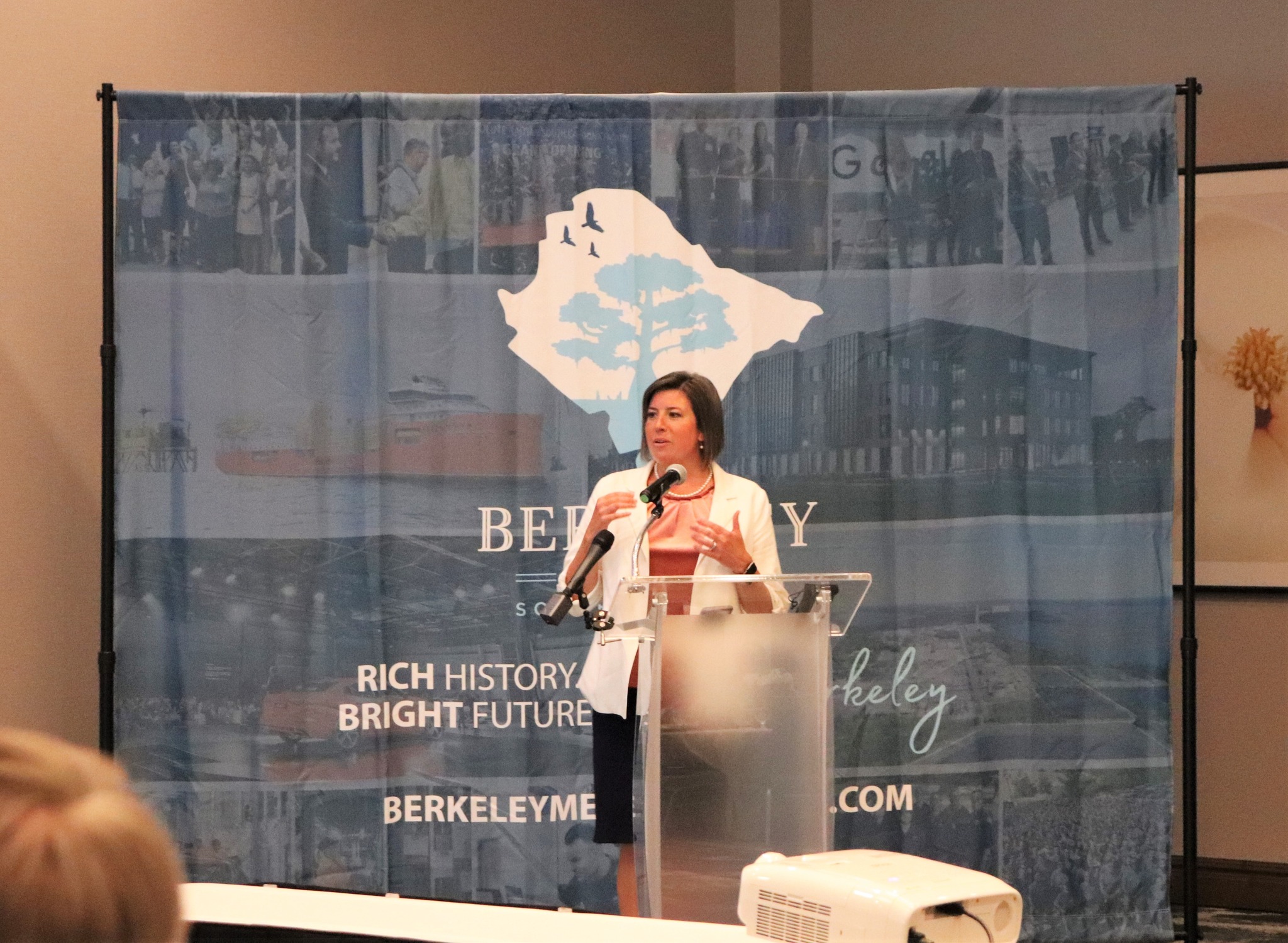 "If you're thinking about putting your business here (or) you're growing your business, you want to have a quality of life for the people who work for you; and that's what we work very hard at. …We want to create as many opportunities for people to come together as possible. …We put people and jobs and education and retail and recreation in the same place." –City of Goose Creek – Municipal Government Mayor Greg Habib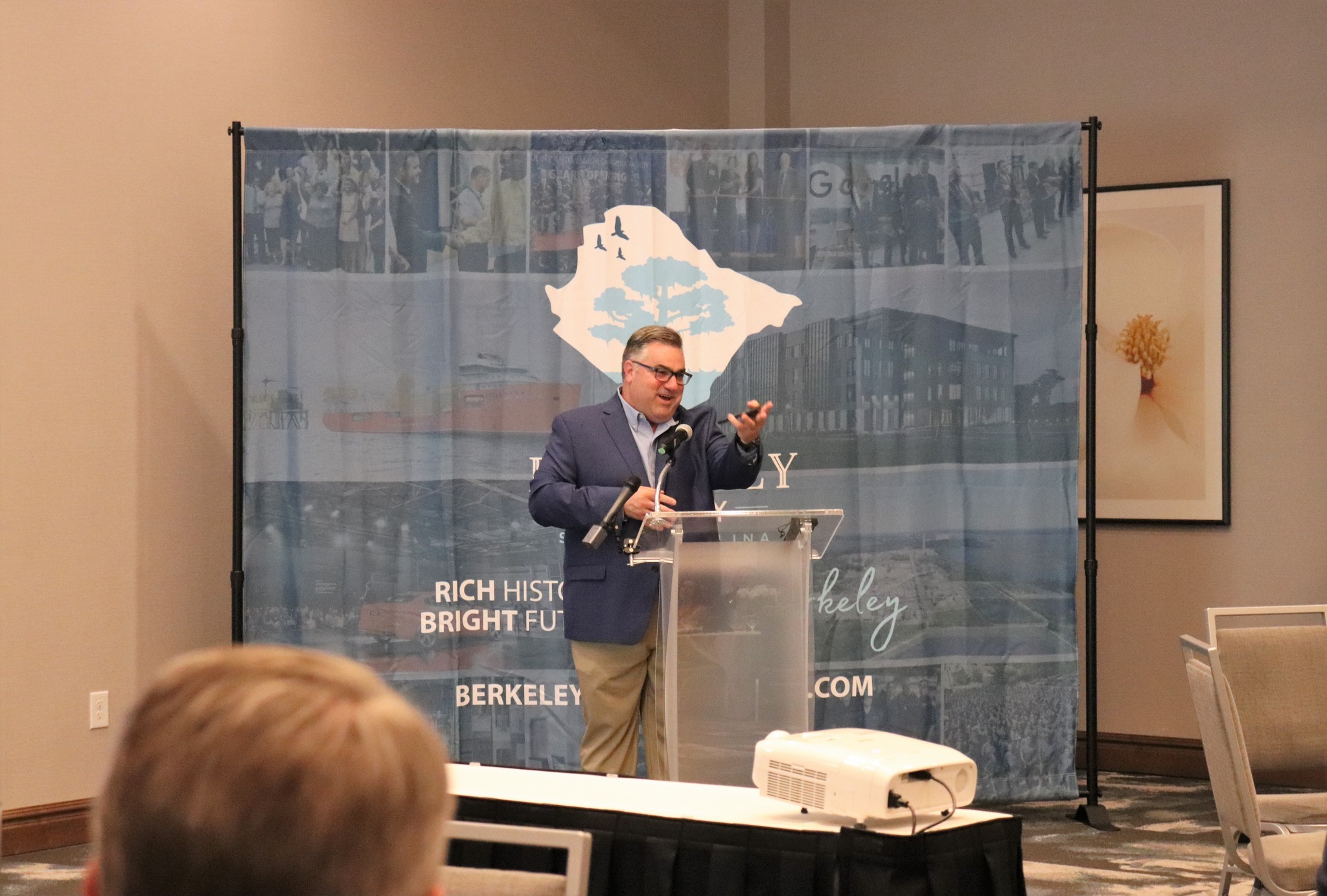 "We, Moncks Corner, are going to focus more on commercial and retail because we see development as a broadband approach; it is our responsibility to create the communities that those industries want to come into. …The things Moncks Corner is doing is a three-pronged approach: recruiting new businesses, providing infrastructure for significant development, and business assistance because we can't forget the businesses that we already have." –Town of Moncks Corner Administrator Jeff Lord.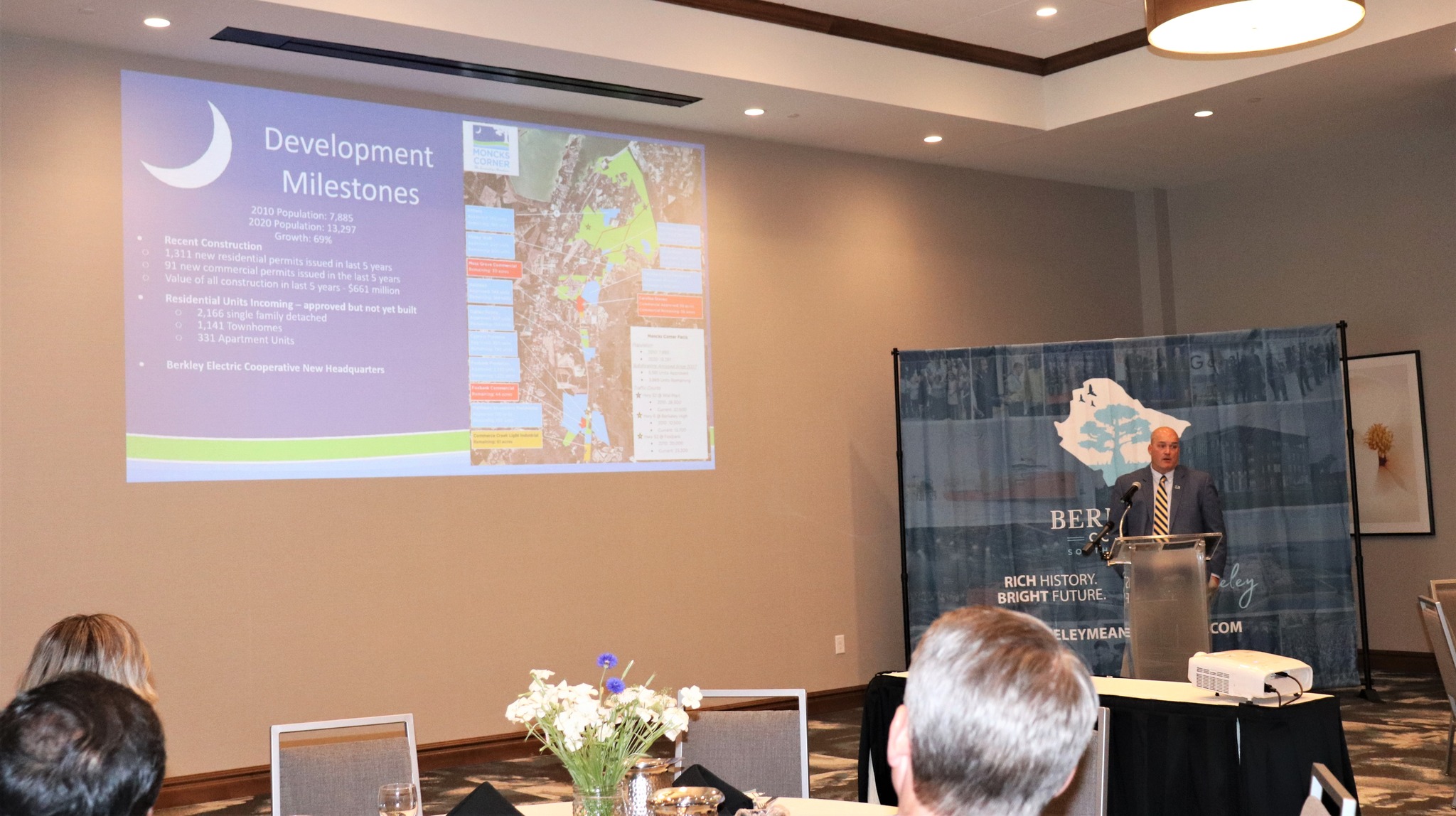 This event was a direct reflection of the #OneBerkeley mindset that helps create positive partnerships, fuel the County's ongoing economic success, and sustain our communities' exceptional quality of life.