April 11, 2016:
CPM Federal Credit Union Opens New Branches in Berkeley County and North Charleston
SUMMERVILLE, SC – CPM Federal Credit Union, a nonprofit, full-service financial institution, celebrated the opening of a new locations today at Nexton in Berkeley County, after opening another new location last week at Park Circle in North Charleston.
"Opening these new locations reflects an ongoing commitment to reach our members where they are and be there when they need us," said James Gergen, CPM's chief executive officer. "We serve over 55,000 members throughout South Carolina and our expanded branch network provides more in-person opportunities to build on the unique relationship we have with members—to shake their hands, ask about their families and take the time to understand their needs—which is what differentiates CPM from larger financial institutions."
The grand openings for each site included family-friendly activities that were free and open to the public and included food trucks, face painting and ice cream. The new branches will offer special pricing on auto loans, personal loans, and deposit accounts. Visitors to the new branches will spin to win free giveaways such as tumblers, beverage mugs and other prizes through the end of April, Gergen said.
Berkeley County Supervisor Bill Peagler welcomed the opening in Berkeley County with the following remarks:
"As Berkeley County Supervisor, it is my pleasure to welcome you all to Berkeley County.
Today's ribbon cutting is another example that Berkeley County is open for business, and Berkeley County means business.
I want to congratulate James and the entire CPM Credit Union team on today. You have all done a great job with this facility. And, you have done an even greater job building the incredible, hard-working team I met earlier.
Berkeley County Government is thankful for your investment in our county – not only the dollars you have invested, but also the investment of people with the jobs you have created.
I look forward to working with you in whatever capacity I can to help you grow and create jobs in Berkeley County."
In addition to the two new locations in Summerville and North Charleston, CPM has nine other South Carolina service sites in Beaufort, Greenville, Greer, Orangeburg, Port Royal, Spartanburg and Simpsonville. 
CPM offers comprehensive consumer banking products and services including checking and savings accounts, retirement accounts, auto loans, mortgages and home equity loans,  and credit cards. CPM also makes available financial planning and investments, affordable insurance coverage for auto, home life, disability, critical illness, accidental death and dismemberment and other member needs.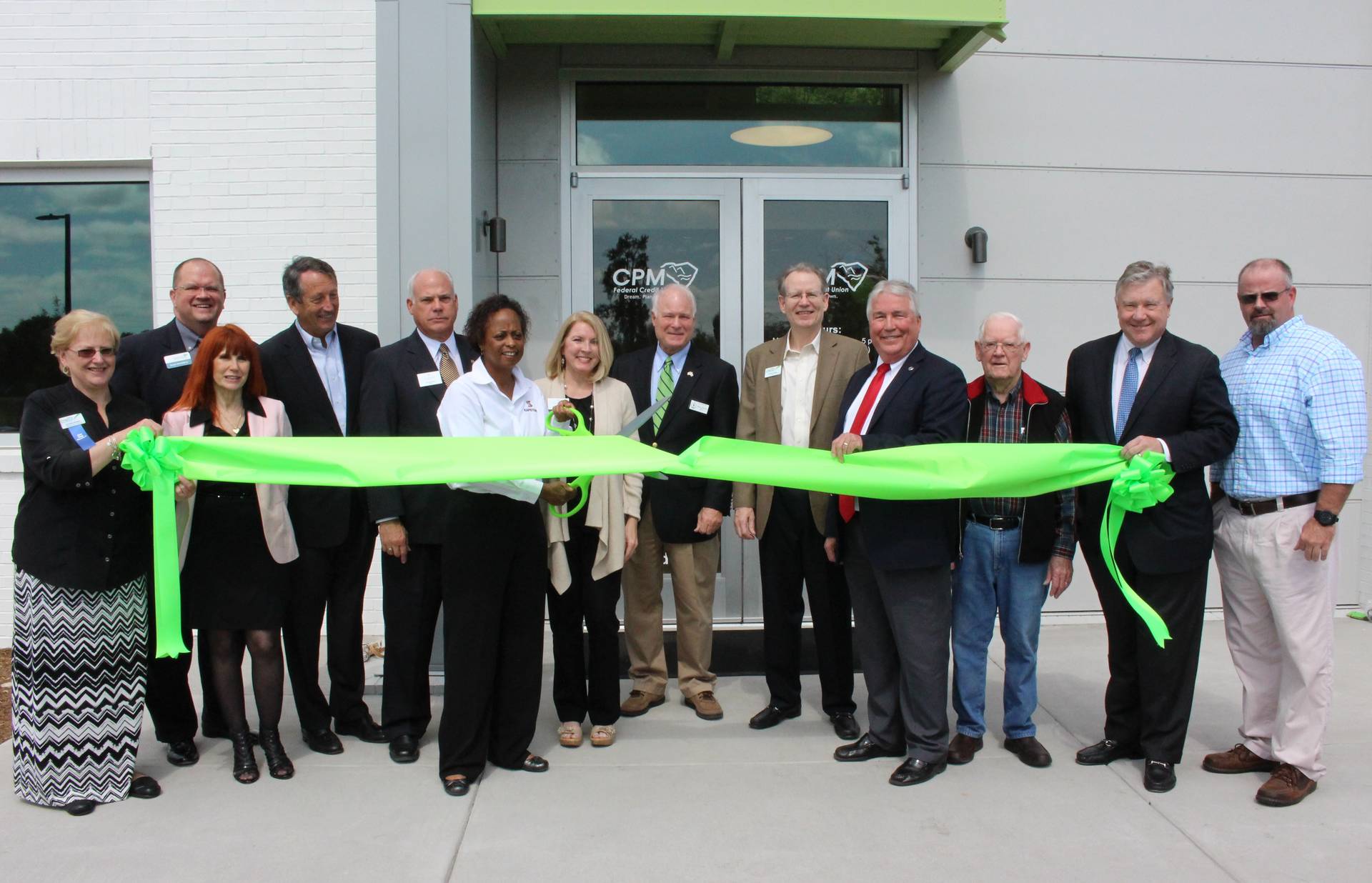 ###
About CPM Federal Credit Union
CPM Federal Credit Union (https://www.cpmfed.com/) is a member-owned, not-for-profit, full-service financial institution headquartered in North Charleston, SC. The credit union has $280 million in assets and operates 11 branch locations throughout South Carolina that serve more than 55,000 members. CPM was formed in 1955 to serve the employees of the former Charleston Paper Mill, and later expanded to serve other major employers including WestRock, the developer of Nexton. The Credit Union is federally insured by the NCUA.